By Australian boat builder John Murray inventor of the Gaco Oarlock.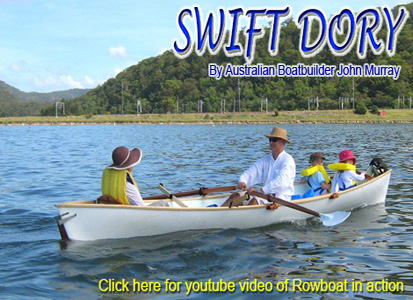 Gaco Oarlocks, Revolutionary Design!
Friction Free!
Light smooth and easy to use, the GACO rowlock snaps onto the oar for safety's sake. The rowlock of the future costs a little bit more but saves in the long run. It employs
hardened 316 SS
and black polypropelene for a low friction bearing which will not corrode or wear. Lighter and kinder to oars and gunwales, it's carefully angled shape eliminates the tearing effect of ordinary rowlocks on your rowboat and facilitates the stroke. Forget the struggle with your rowboat and snap onto your oar for an unbeatable rowing experience.

"I have discovered the GACO oar-locks. Though they couldn't be described as traditional in appearance, I have found them to be light, strong, and moderately priced. In addition, they make no noise whatsoever. I am not affiliated with GACO."


(Letter to the editor Wooden Boat magazine, October 2005)